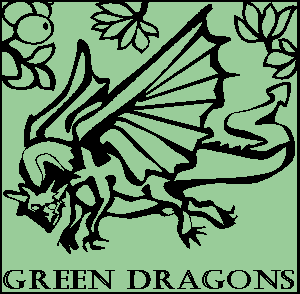 The June day was a mild one, not too hot or too breezy. The coyote-girl, Silva Noir, had spring up that morning with the best intentions to get all she could get accomplished. Collecting her shoulder-length brown hair in a messy ponytail and pulling on some scrap clothes, she ran out the door. With a folder, whose cardboard cover had gone soft and creased from use, full of brand new etchings and information from yesterday's newspaper, she made her way to the café up the street. They'd commissioned her last week to come up with a mural to attract more customers. She'd been making sketches and mulling around ideas of what that would be. Inspiration struck with the latest big news story.

She pitched her idea to the owners who's seemed pleased with the choice. She attacked the walls, both inside and out, with swashes of paint. Vibrant colors covered over plaster and cement block, transforming the plain structure into a lively looking hotspot. Her muse had been the results of a returning expedition to the Southland Islands, most notably a chain called by both the natives and explorers, Hawados. Although she herself had never seen the plant and animal specimens up close or at all, the drawings and detailed descriptions gave her a good impression.

Her ancestors had come from a southern region of the continent, before it dropped off into the wide ocean. She wondered if there was any common link between her forefathers (and foremothers) and the tribes that took haven in the thick jungle of the larger islands. Physically, there was no real resemblance. There may have been at one time.

Part of her did question how you can "discover" a place that already has a native culture. Yet, she also knew History, Science, and Culture (capitalized) were aspects held only by Middlelanders… in their eyes. They had come over in the same sort of ships (albeit less advanced than the new fleet that were use to cruise around Hawados). And here the coyote tribes were either "civilized" or pushed onto the southern and western coast. She'd never been a part of tribe life but the multi-page article gave her a glimpse into what it may be like, uninfluenced by Middlelanders.

This had just been an exploration, purely for knowledge and adventure's sake, not colonization. Otherwise, she would have found herself uneased by it.

She began her homage to the wild country at about 8 a.m. and was done a little after 2 in the afternoon. Brushes having been washed, dried, and packed away; she collected her money and returned home. She waited another few hours before she got off her lazy tail to do something. It was a shame to waste such a lovely day.


---

...

...

...

...


---
Author's note: 1) STORY IS NOT DONE!. 2) Silva does not have the bat-like wings or her powers yet... the story of how she became what she is now in the pictures will be revealed in following stories!
---